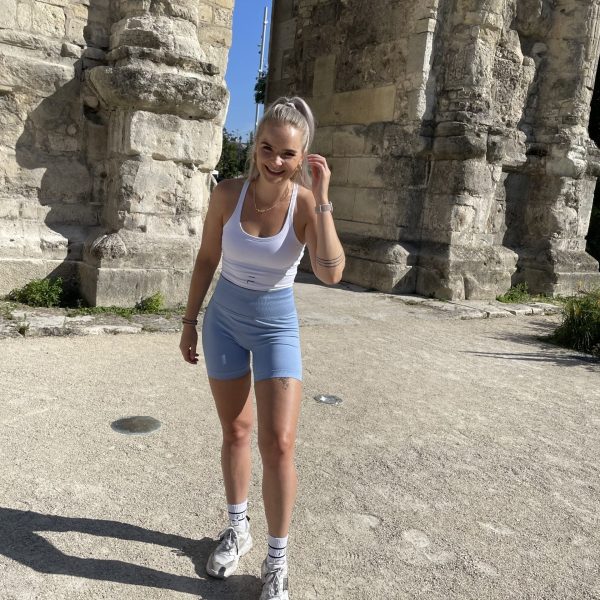 Previously, I wouldn't wear leggings/shorts with a scrunch anytime soon. I was afraid people would think something of this. I also wouldn't quickly reach for colours for sports leggings/shorts. I was afraid I would get perspiration spots in these and therefore also kept it safe with black.
But why should we be concerned with what others think and think? And visible sweat patches in sportswear, big deal! I give myself the full 100% during a workout and I sweat because of this. That's part of the deal and not at all weird in a gym. So wear what YOU want to wear. I do the same in the meantime! Just show off your natural shapes with e.g. contour or curve leggings/shorts or wear the colours you like.
You can be there, feel confident. Put on what YOU want, you are beautiful. Don't hide yourself (anymore). Time to shine!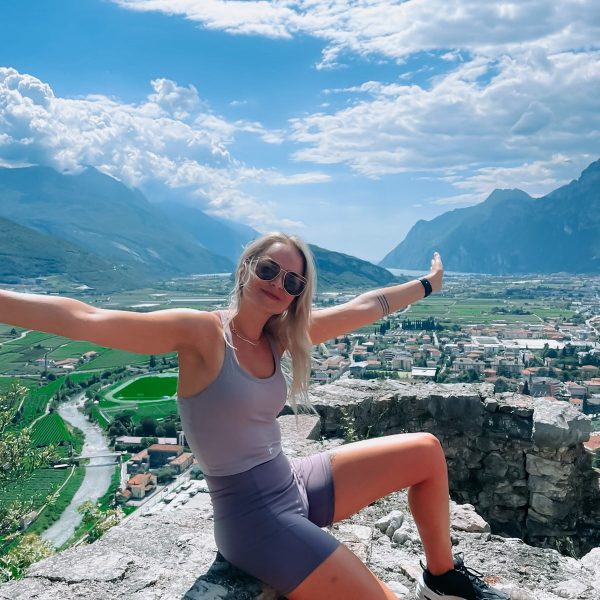 My favourite sports top of all time, the Brave Top . Once worn once, all the other available colours of this top will follow very quickly into your sportswear collection. It is so comfortable!
It pairs well with all FITT sports leggings. The ideal item to mix & match!
The nicest thing about it is that it is a crop top, but in combination with high waist sports leggings, you actually see virtually no bare belly. The top has fine (removable) pads and a firm elastic inner top, which also means you don't have to wear a sports bra underneath and see all kinds of straps.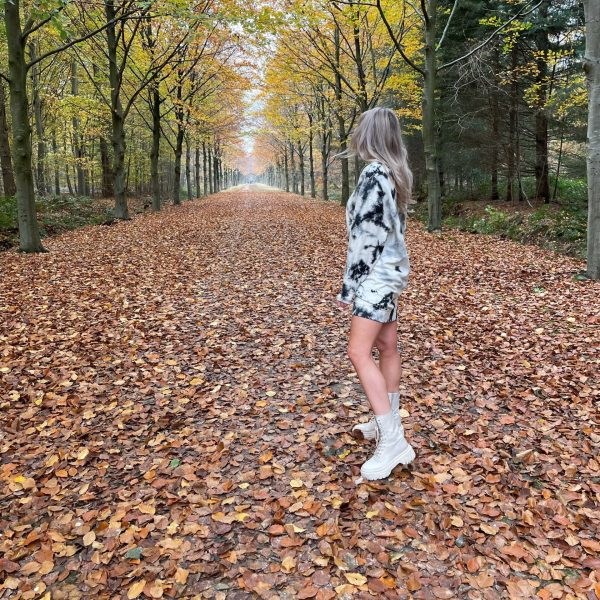 Having your own business, exercising on average about 4 times a week, many hobbies, a nice social life and also running a household. Always being 'on', so recognisable for many women! As a busy bee, I love to escape the hectic city every now and then and dive into nature for some fresh air and peace in my head. A nice walk helps me to get back to earth, reflect, develop and then take new steps.
During such walks, I prefer to put on comfortable lounge wear from the Bio-Cotton line. Besides being comfortable and super soft to the touch, these items are also sustainably made from organic cotton. Not entirely unimportant in today's climate change.
This sustainable lounge wear line consists of many more cool items. Check here the complete collection!