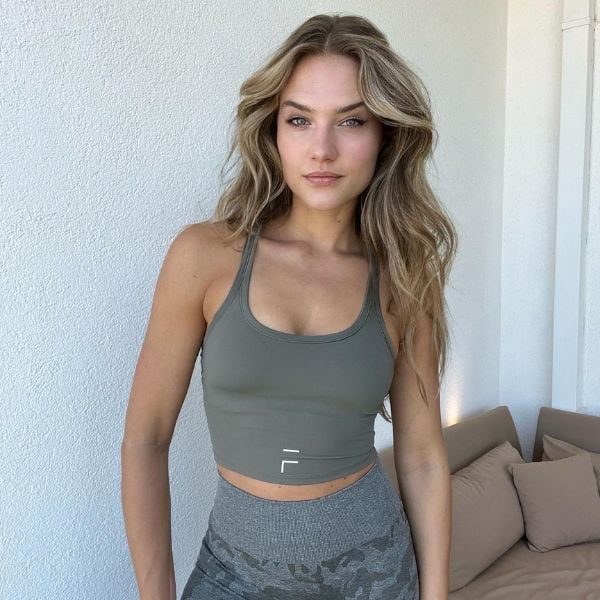 Probably everyone's favourite... Once you put these on, you won't want anything else! This top is slightly longer than a normal sports bra/top and makes you feel a little less exposed. TIP: Ideal if the whole gym is full of men haha! The top has a very nice fit and the fabric is very elastic and comfortable.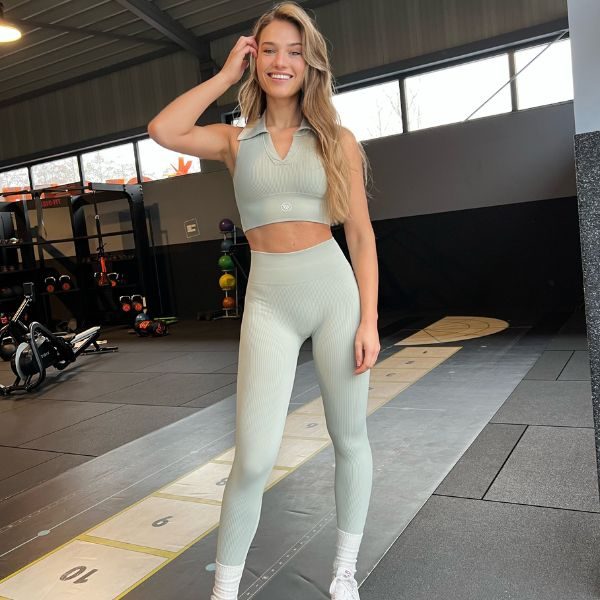 This set is so cute! The fabric is very special and it is very comfortable. Perfect for the gym but especially as casual wear or a sporty look! Also perfect when you're on the go: getting coffee, travelling, weekend walk, shopping, in the car etc.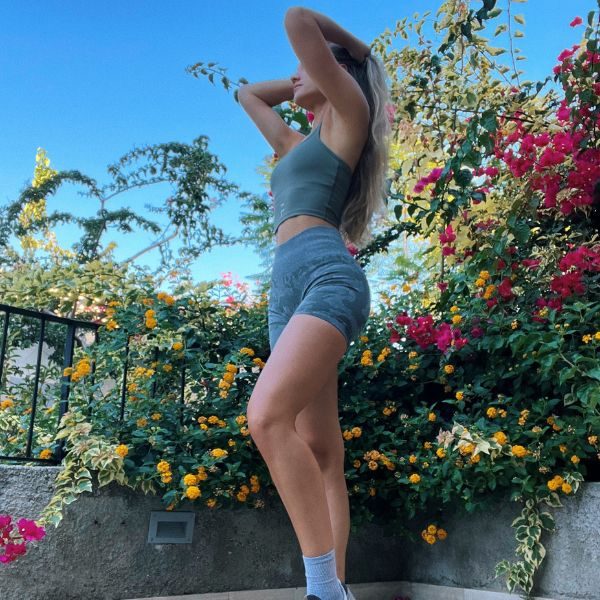 My favourite shorts are the Camo Comfort Shorts. I love sports and do a lot of different workouts. The last thing you want to worry about during your workout is your sportswear... These shorts super versatile, they give you enough support and don't sag down. A must-have if you ask me!