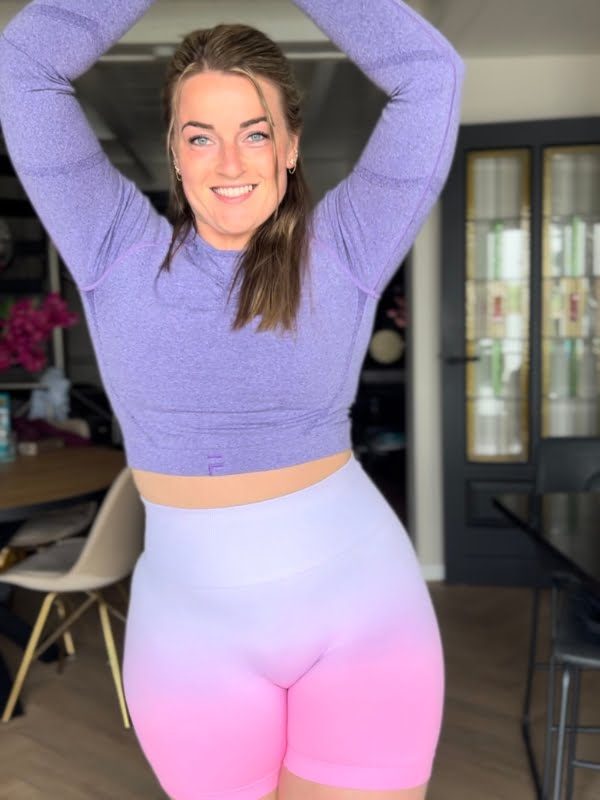 My favourite sports kit. Lovely summer colours. The shorts fit nicely around my legs and do not cut. They also stay in place when squatting. It's a winner!
I wear a size M of the shorts and a size L of the longsleeve top.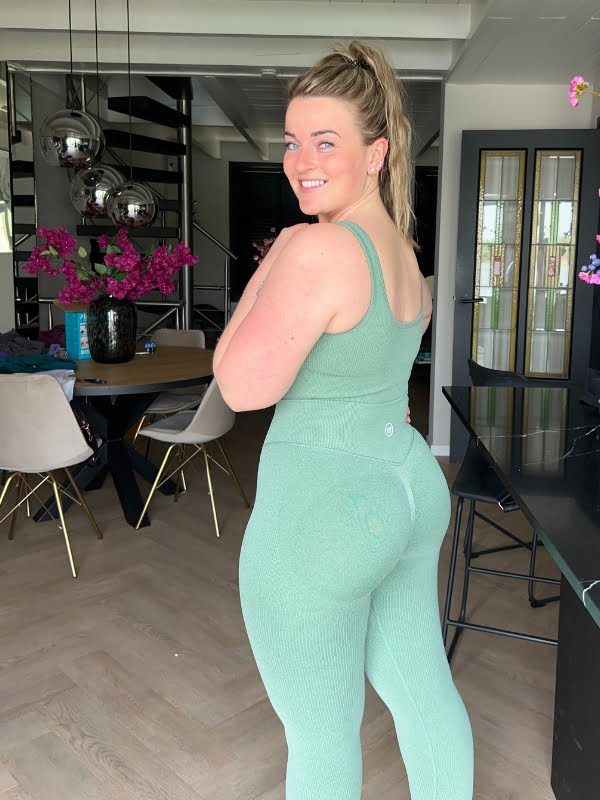 This rib set is super comfortable! There is a lot of stretch in it which makes it feel like a second skin. Besides, I love the scrunch in the leggings so that my curves are accentuated a bit. Embrace your curves!
I wear size M of leggings and top.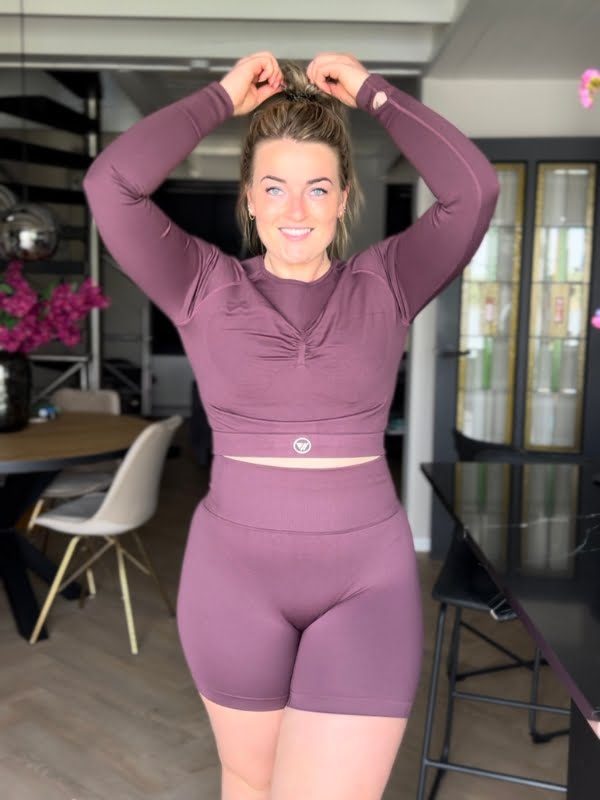 I really love this colour! It is a "safe" colour, but still just a bit more chic and just different from standard black. The material is soft and fits nicely while working out.
I am wearing size L of the shorts and top here.